Will Pittsburgh be named the second headquarters of Amazon? Well, some experts didn't even include it in a Top 5 short list:
"…GBH Insights' Daniel Ives predicts Atlanta to be one of the five cities out of the new list of 20 candidates to be in the running for Amazon's second headquarters project, said CNBC. 'We believe the top 5 likely cities for Amazon's second headquarters/HQ2 in order will be:
​
1. Atlanta, 
2. Raleigh, 
3. Washington D.C., 
4. Boston, and
5. Austin (only non-East Coast city in our Top 5)'…."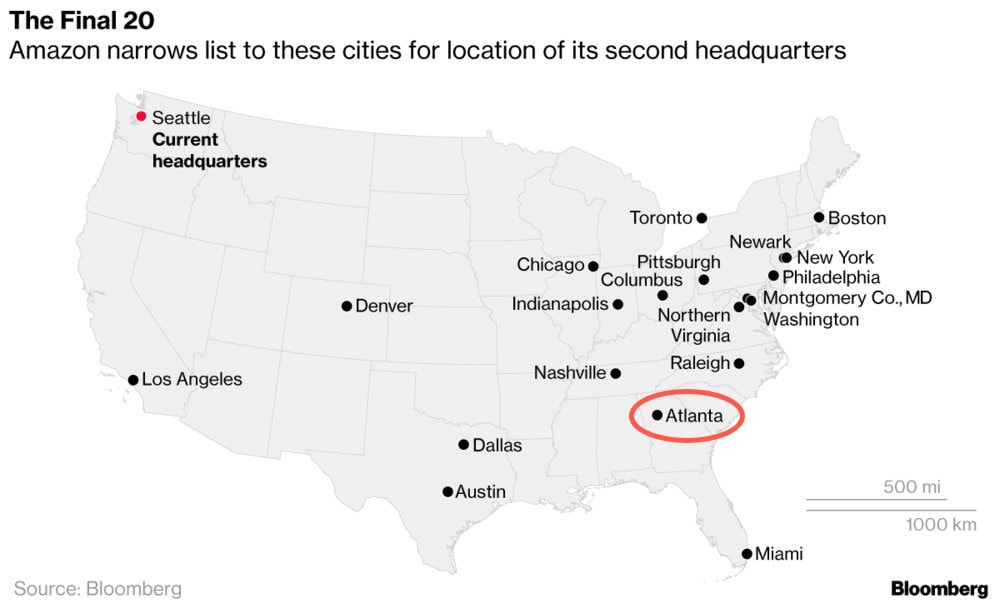 Coventry League, however, has a different perspective especially since the current staff in expensive Seattle will have the option to work in HQ1 or HQ2. So, it's likely that a nontrivial number of current Amazon employees would appreciate having Pittsburgh as the second headquarters. 
Why? Think about it:
Tech Hub: Google, Apple, FaceBook, Nokia, Bosch, and other tech firms have already set up shop
Education: Duquesne, Carnegie Mellon, University of Pittsburgh, Art Institute, medical schools, law schools,  and many others (68+)
Sports: NFL, MLB, NHL, Pitt
Scenic Landscape: bridges, hills, and rivers; plus, distinct walk-able neighborhoods (reminds us of Portland, Oregon–before it got expensive and trendy, of course)
Geographically Compact: low sprawl, relatively speaking; not overcrowded
Affordable: residential housing , commercial buildings, and labor
Infrastructure: it's 'scalable' since the city was once an industrial powerhouse
Accessible: short distance to NYC, DC, Toronto, and long-weekend vacation spots (mountains, parks, lakes, etc.)