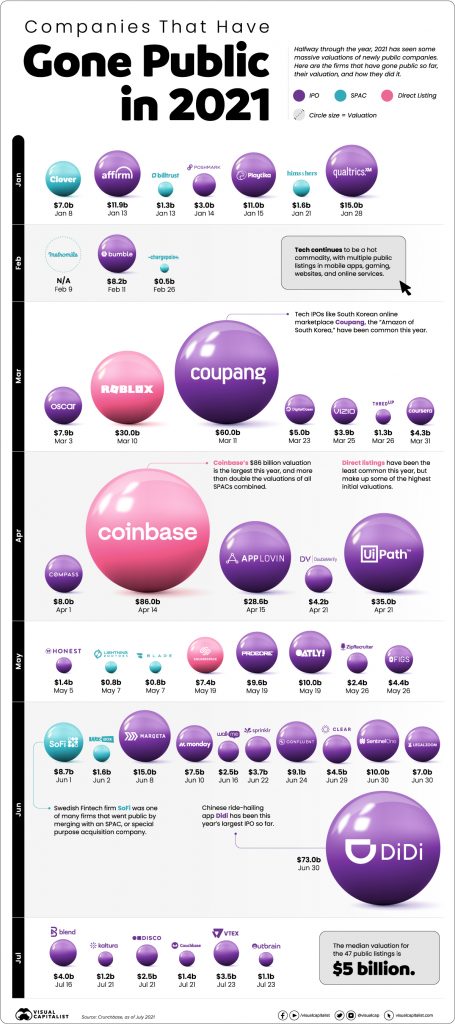 Initial Public Offerings (IPOs) year-to-date (YTD) 2021 (July). Includes a spreadsheet, a VisualCapitalist infographic, and references to WolfStreet.com.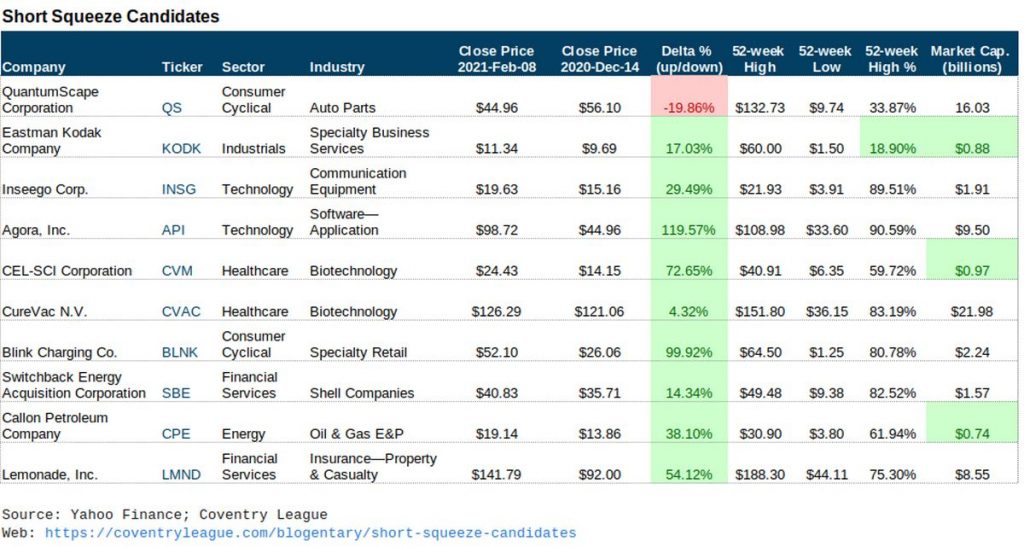 10 Stock Short Squeeze Candidates based on (1) mark-to-market losses and (2) high stock borrow costs – plus market capitalization and price over past 52 weeks.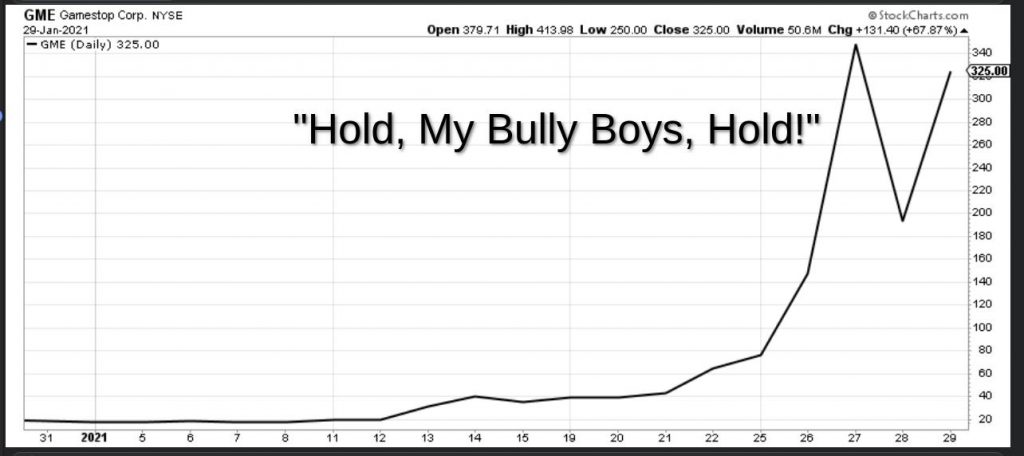 We reference a GameStop's stock chart/table, "The Tendieman" battle song, and naked shorting/fractional reserve banking (legalized counterfeiting).