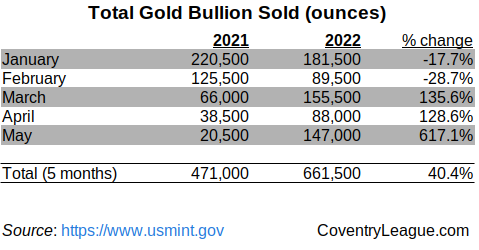 Comparison Chart of Gold bullion (American Eagle coins) Sold by the US Mint (in ounces), 2021 to 2022 through May.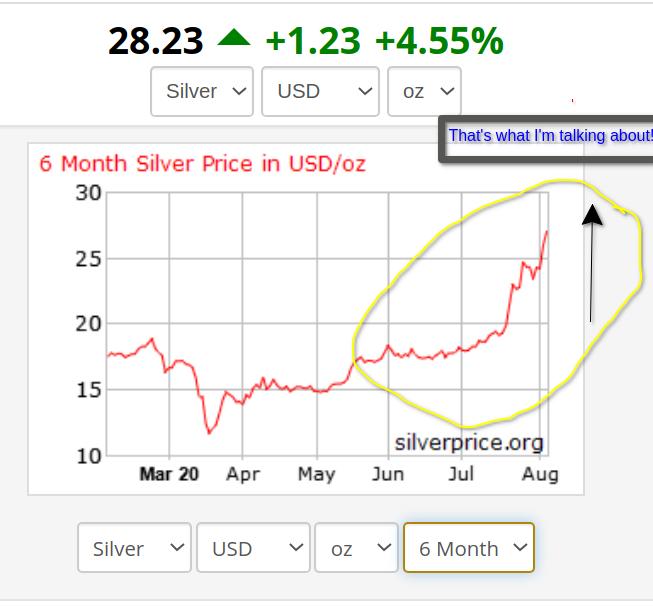 As the fiat USD plummets in purchasing power, a growing number (6+) of states are permitting gold and silver legal tender.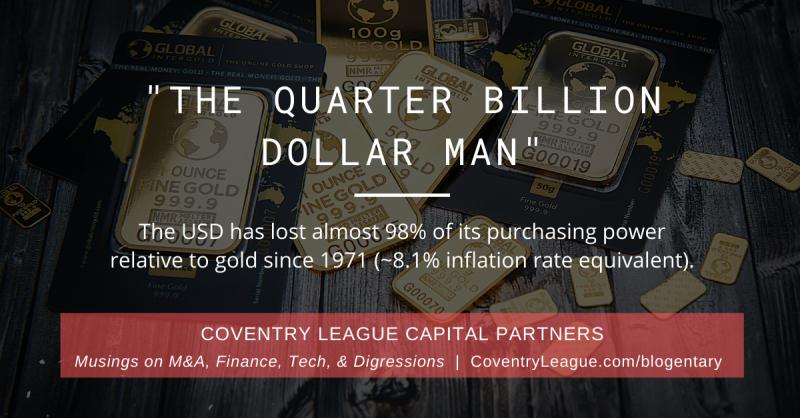 The 2020 name for the 1971 TV show, "The Six Million Dollar Man" should be "The Quarter Billion Dollar Man" due to the loss of purchasing power of the USD.