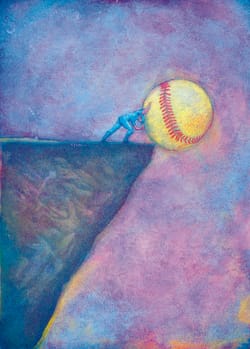 Source: Cleveland Scene Magazine
Baseball is a game of skills and probabilities. Baseball is also "six minutes of action crammed into two-and-one-half hours," as Boston Globe's Ray Fitzgerald describes it.
So, if you like geeky analysis, economics, or baseball, then you might like the article titled
Baseball's Fiscal Cliff
by Pete Kotz of Cleveland Scene Magazine.*
………………………………
* The story was reprinted with permission of Voice Media Group in this week's issue.