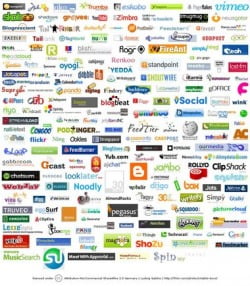 Entrepreneurs often are known for being self-reliant, so it was not surprising to learn that Wilson, Sonsini, Goodrich & Rosati, a Silicon Valley law firm, released a free,
online term-sheet generator
for venture financing. 
It is a savvy marketing effort by the law firm, and an instructive exercise for inquiring minds seeking venture funding.  By the way, if you have not heard of WSGR, it is likely you have heard of some of its current and former clients, including Dolby Laboratories, Apple, Google and YouTube.
Essentially, the tool enables a prospective entrepreneur to generate a preferred equity term sheet by answering a series of questions about the amount and tentative terms of a funding. 
As quoted on WSGR's website:
This tool will generate a venture financing term sheet based on your responses to an online questionnaire. It also has an informational component, with basic tutorials and annotations on financing terms.
In addition, the firm provides market data, highlighting private market financing trends for the past two years.  A sample draft term sheet can be viewed on scribd.com, too.
Several bloggers and media have presented overviews, including TechCrunch, Reuters and a related good article by Paul Johnson at StartupSD about 'Participating Preferred' term sheets.