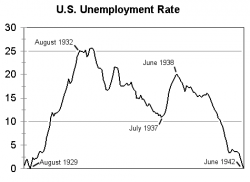 As some researchers might suggest, publicly available data can be tedious to extract.  Understanding this, Google unearthed a useful new tool that enables one to obtain publicly available data in an easy, straightforward manner.

Currently the tool is available with U.S. unemployment data.  According to Google's blog about the new feature, the service will expand based on organizations volunteering to submit their data.

A few bloggers and editors wrote about this feature; Conor Clarke at The Atlantic and Anthony Ha at VentureBeat wrote concise summaries, and the Healthcare Economist demonstrated a variant of this tool using population data.