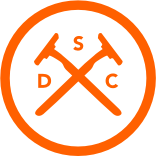 ​No. Dollar Shave Club's Exit was
F***ing
Great.
It's essentially the template for small, disruptive consumer products companies. It's also pretty impressive from a growth and valuation perspective:
Only five years old
Revenues in 2015 were $152m and are on track to exceed $200m in 2016 (>5% US market share)
Subscriptions grew from 1,000 at year end 2011 to about 3.2m by July 2016
Accepted $1B acquisition offer from Unilever (NYSE: UL) at 5x projected revenues
It should be noted, however, that Dollar Shave Club is still using the 'nonprofit' (buy revenues) business model and is also facing a lot of new competition (recently launched Gillette Shave Club, for example). It makes for a good case study, though.
Background
​
Dollar Shave Club
 (DSC)—founded in July 2011 and based in Venice, CA—got initial backing by start-up incubator
Science, Inc
. DSC basically delivers men's razors and other personal grooming products direct to consumers (DTC) by mail using a monthly subscription program (20% of customers are women, incidentally). The lowest cost plan is "
The Humble Twin
" and provides two razors per blade and five razors per month for $3 per month (includes S&H). The subscription plan was formally launched in March 2012 after the company released a YouTube video known for its irreverent catch phrase "Our Blades are Fucking Great," which resulted in 12,000 orders within 48 hours. The video has since garnered more than 23 million views (see below).
It stars co-founder
Michael Dubin
, who had spent the bulk of his career in digital media and marketing (NBC, MSNBC, and Time, Inc.) and had performed improvisational comedy at famed improv group 
Upright Citizens Brigade
as a hobby 
(alumni include Tina Fey and Amy Poehler). His friend helped with filming. Total cost: $4,500.
DSC employs 190 people, including 45 software engineers, and uses outsourced distribution (warehouse and fulfillment by a third-party logistics center in Kentucky where orders are packed and fulfilled automatically) and manufacturing (mostly from Dorco, a South Korean razor manufacturer with a USA division). By the way, customers may buy online directly from Dorco at a lower cost, provided customers don't mind purchasing a ten month supply of blades. Doing so would also be better for the environment (less transportation and packaging usage, for instance), but that's presumably not a meaningful concern to the company's target market. But we digress.
Back on point, below are some graphs and charts curated by Coventry League Capital Partners:
Revenues
​Revenues are on track to exceed $200m in 2016, up from $4m in 2012.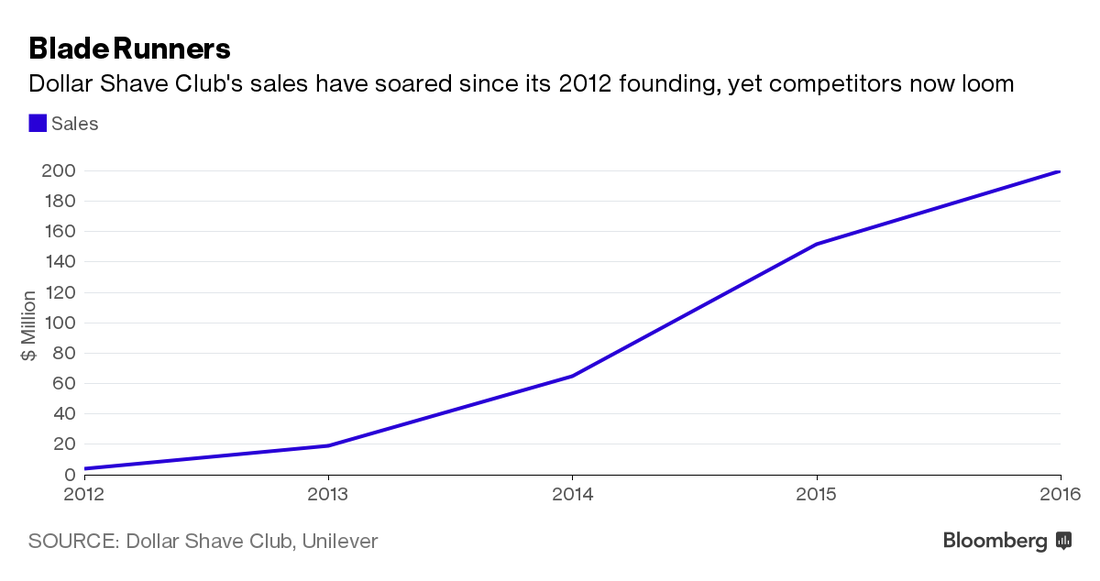 To put this growth—albeit profitless and venture capital fueled—into perspective, the four year annualized growth rate through 2016 is projected to be an astounding 166%. Growth in 2016, though, is projected to slow to a more reasonable 33%. So, in less than five years, DSC has captured 5% of the US men's shaving industry market, which was estimated to be $3B in 2015, according to
Euromonitor International
.  This is more impressive once one considers that this market is dominated by Gillette (
owned by Procter & Gamble
—NYSE: PG), which has market share exceeding 67% (it sold $2B of razors and blades in 2014 alone).  
Here, however, is what's really special and what the large consumer products companies are after: Direct-to-Consumer (DTC) online sales with predictable recurring orders and a loyal brand following. For example, the subscription market for this same category—online men's shaving products—is estimated at $342m. This implies that DSC—and Unilever, assuming the deal closes—will have about 60% share; Gillette has about 5% of this market at the moment. Of course, competition exists and is likely to intensify from Harry's (launched April 2013 by Warby Parker co-founder; estimated revenues in this sector of $50m; 1m subscribers; owns factory in Germany), 800Razors, Bevel, and as already mentioned, Gillette Shave Club (launched mid-2015).
Funding
DSC was initially funded by the two founders and
Science, Inc.
, a tech incubator based in Santa Monica, CA.
Pitchbook
suggests that the co-founders capitalized the company in January 2011 with a total of $50k and Science, Inc. invested $100k in June 2011. The first venture round came in March 2012 as a $1m seed investment led by prominent venture firms
Kleiner Perkins
and
Andreessen Horowitz
.
​Investments continued to flow in order for the company to buy revenues and such as this business model has razor thin margins and the name of this game is scale or fail. For instance, the below table compiled by Coventry League using data from PitchBook concisely summarizes total funding.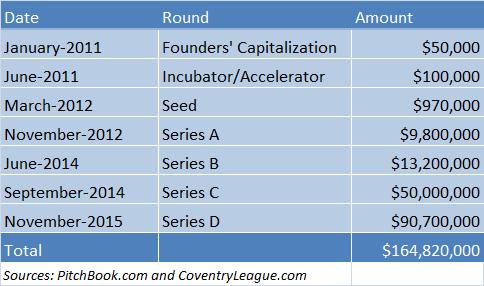 We really like
a graph and table provided by Pitchbook
. The graph, below, shows a deal history timeline with post-money valuation. The Seed round valued DSC at $6m and the Series D round, less than four years later, valued the company at $630m.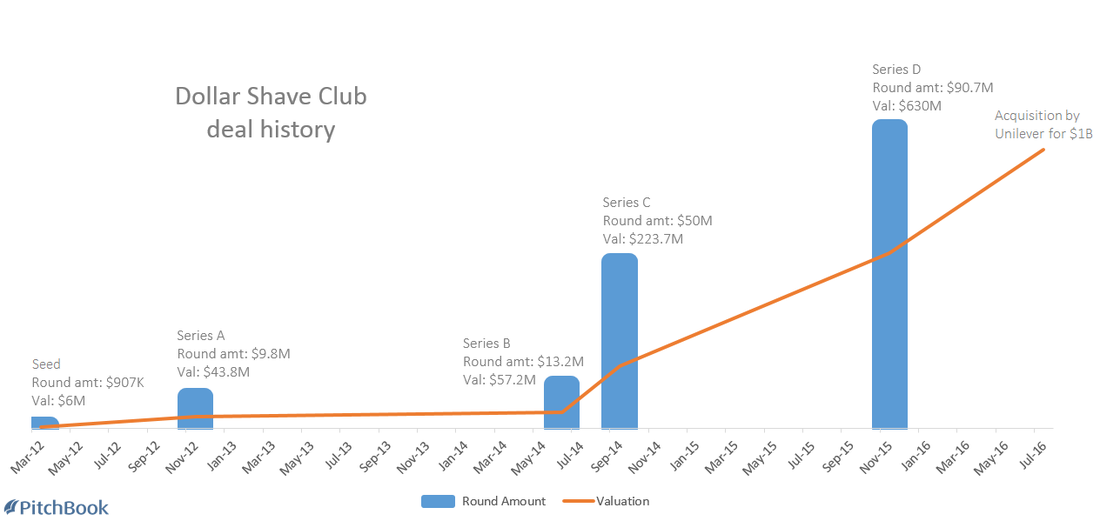 The table by PitchBook (below) includes the main investors and a multiple-on-invested-capital (MOIC) per round. The Seed investors will get nearly 50x their investment (so, yeah, re-read the first sentence of this blog).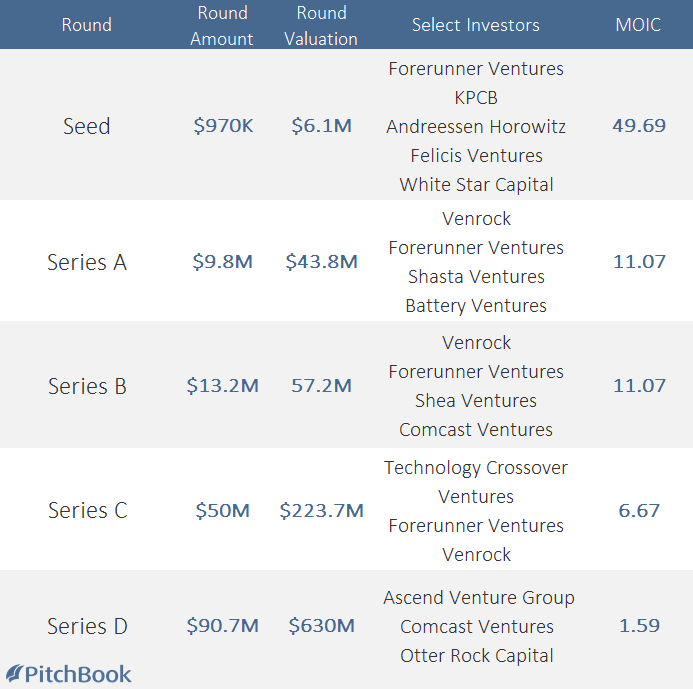 ​Lastly, for a different and even more granular perspective, below is a visualization by 
Graphiq
.