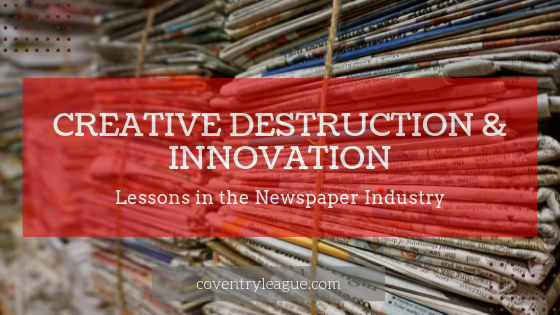 Remember Coventry League's blogentary from a couple of weeks ago regarding ways to not only survive the newspaper apocalypse but also thrive amidst the disruption?
Well, here's an update about the 150-year-old Youngstown Vindicator's announcing that it will "Stop the Presses" at the end of August 2019 and the dynamics in that market. It's an example of business cycles, entrepreneurship, and an Austrian economics school of thought (creative destruction and innovation à la economist Joseph Schumpeter; Friedrich Hayek more generally).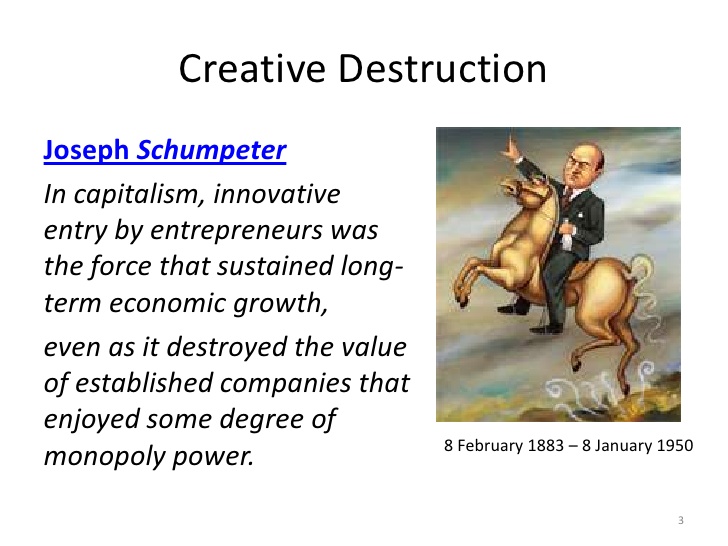 The example – at least concerning the Business Journal Daily – references one of the strategies that Coventry League suggested in order to thrive as a niche news media platform: incorporate honest, transparent, investigative journalism.
Creative Destruction and Innovation
In this case, one company – because of its inherent cost structures and management philosophy – decided that it could not make a sustainable profit in the news media business even as a digital media platform. Thankfully, no Zombie businesses were subsequently created by the use of forced taxpayer bailouts and subsidies (explicit or otherwise).
As such, this void of a local daily has attracted new entrants practically overnight: