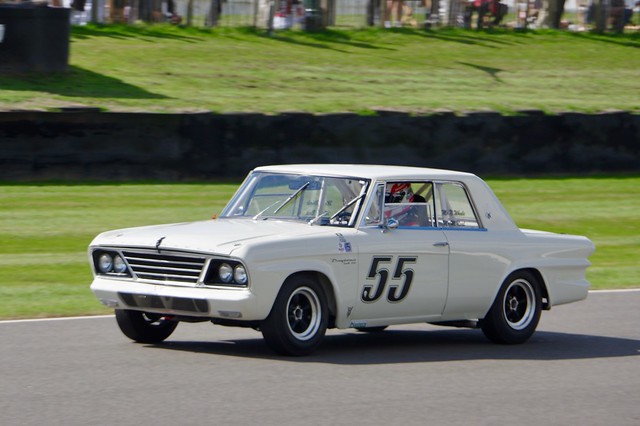 Last year, Coventry League wrote about M&A and merger arbitrage scenarios related to NASCAR and International Speedway Corporation (NASDAQ: ISCA). Coventry League noted to some Seeking Alpha contributors that ISCA was neither a short candidate nor a bear case.
Merger Arbitrage with a Twist
Part of our rationale considered ISCA as an attractive platform acquisition to some private equity firms given ISCA owns a crown jewel named the Daytona International Speedway and was trading at a reasonable valuation by PE standards: at the time – early May 2018 – it was trading at 8.1x EV/EBITDA and ~$40 per share.
NASCAR to Acquire International Speedway for $2 Billion
Fast forward one year – to just a few weeks ago – and ISCA agreed to be acquired by NASCAR in a take-private deal for $45/share – not much of a premium, of course, but that makes sense given these companies are controlled by the same family.
Hold My Beer
Not to be outdone by the France family, International Speedway, and NASCAR – Speedway Motorsports got its own take-private buyout offer from its controlling shareholders, billionaire Bruton Smith and family:
Speedway Motorsports (NYSE:TRK) announced in late May that it retained Morgan Stanley to assist the board's special committee in the review of the acquisition proposal from Sonic Financial Corporation (affiliate of TRK's controlling billionaire shareholder, Bruton Smith and family), which made an acquisition offer of $18/share on 24 April.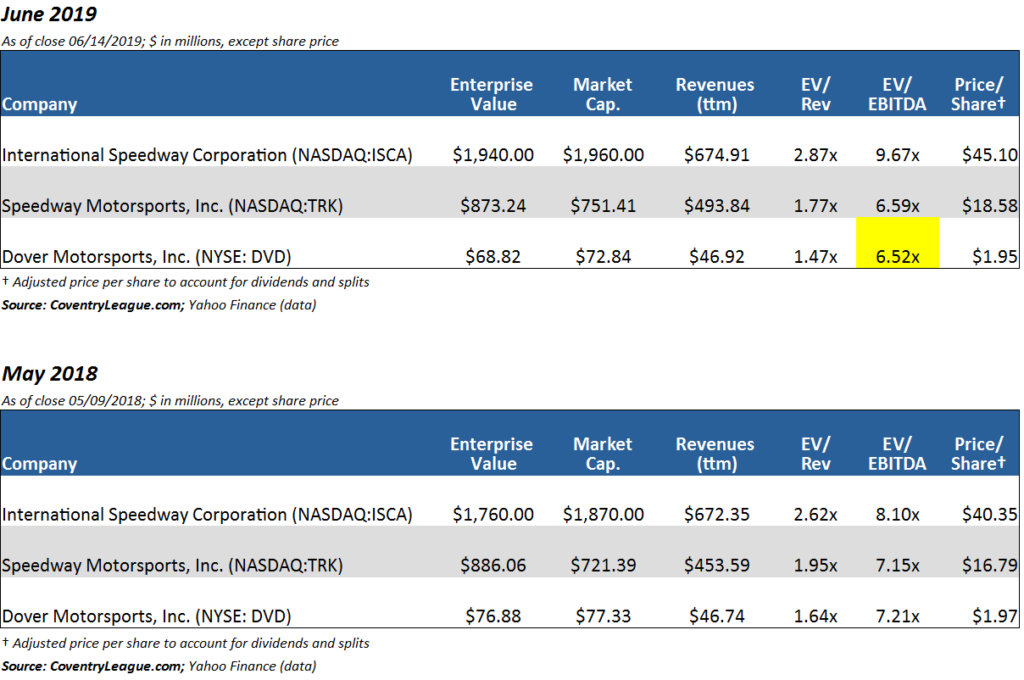 So, given two of the three companies in our table have agreed to be acquired or are considering outstanding offers, what is the probability that Dover Motorsports (NYSE: DVD) is next on the Merger Arbitrage Docket?
After all, Dover has negligible funded long term debt, a couple of million dollars of cash on hand, attractive hard assets (real estate) and media term contracts, and a reasonable EV/EBITDA multiple of about 6.5x (not adjusted). Sure, its growth and earnings are a bit concerning, but that's nothing savvy new owners can't address to an adequate extent.
The question at hand: Is the chairman – who controls the board – willing to sell?