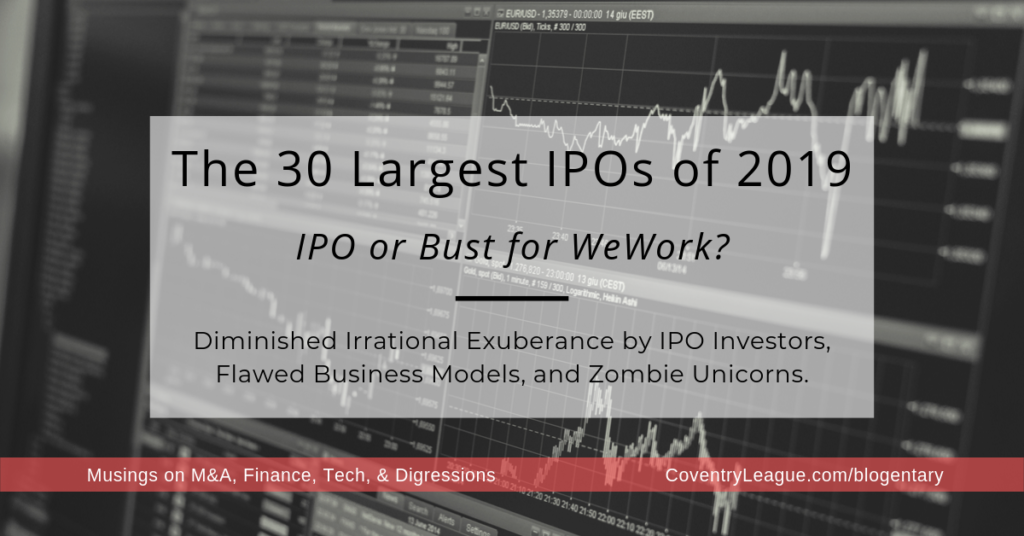 With a private valuation of $47 billion attributable to Softbank's recent buy-in at that value, will WeWork assume the helm of the largest IPOs of 2019 currently held by Uber?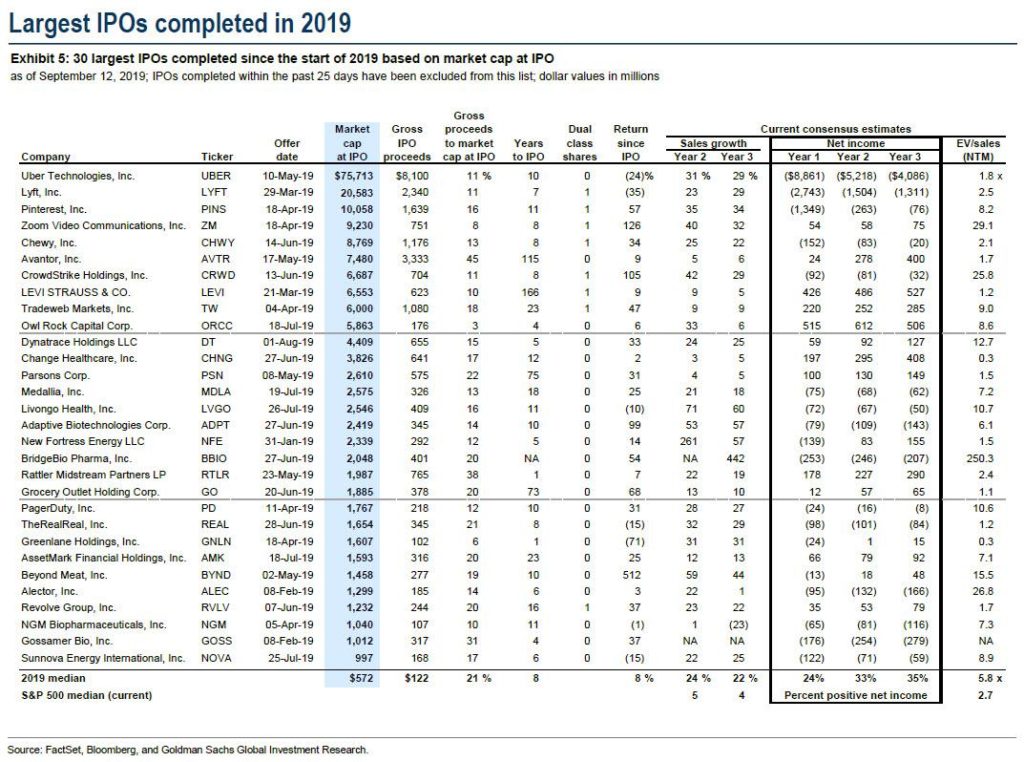 Our opinion is, "no." One market-related reason is WeWork's IPO has been put on hold after the team didn't receive the level of irrational exuberance it had anticipated during its investor roadshow. So, it's highly likely the planned valuation will take a haircut at best. The question is, "How much?" as ZeroHedge essentially asks with the below chart.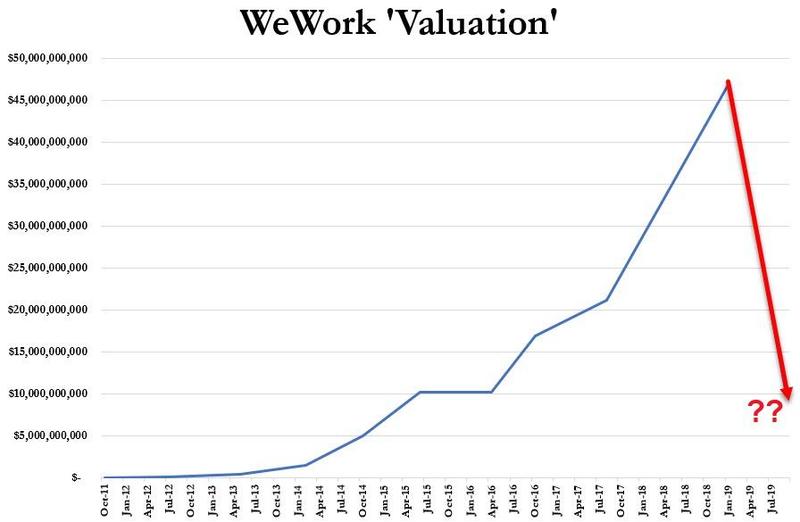 A fundamental reason – even though fundamentals have been discounted over the past 8-10 years – is WeWork's business model is weak. The company essentially rents to customers at razor-thin margins to its own cost of goods sold (leases on the buildings).
Location operating expenses are expensed as incurred and relate only to WeWork and WeLive locations that are open for member operations. The primary components of location operating expenses are rent expense, tenancy costs including the Company's share of real estate and related taxes and common area maintenance charges, personnel and related expenses, stock-based compensation expense, building operational costs such as utilities, maintenance, and cleaning, insurance costs, office expenses such as telephone, internet, and printing costs, security expenses, credit card processing fees, food and other consumables, and other costs of operating our collaborative workspace locations. Employee compensation costs included in location operating expenses relate to the salaries, bonuses and benefits relating to the teams managing our community location on a daily basis, including member relations, new member sales and member retention, and facilities management, as well as costs for corporate functions that directly support the operations of our locations, such as personnel costs associated with the Company's billings, collections, purchasing, and accounts payable functions. Sales incentive bonuses are also paid to employees as a means of compensating the community team members responsible for location level sales and member retention efforts.

Source: "WeWork Files Its S-1: We Dive Into the Numbers And Pose Some Questions" by Alex Wilhelm at CrunchBase (Aug. 2019).
This model leaves little margin leftover to support operations, which helps explains how WeWork can generate revenues of $1.8 billion and yet lose $1.9 billion.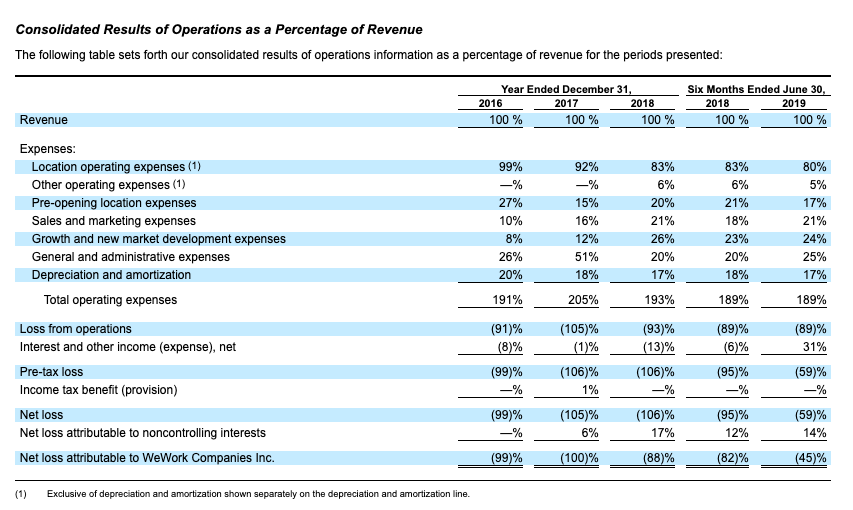 Nevertheless, many other companies – Zombie Unicorns – that completed some of the largest IPOs in 2019 generate large losses as depicted in the chart by ZeroHedge (below).