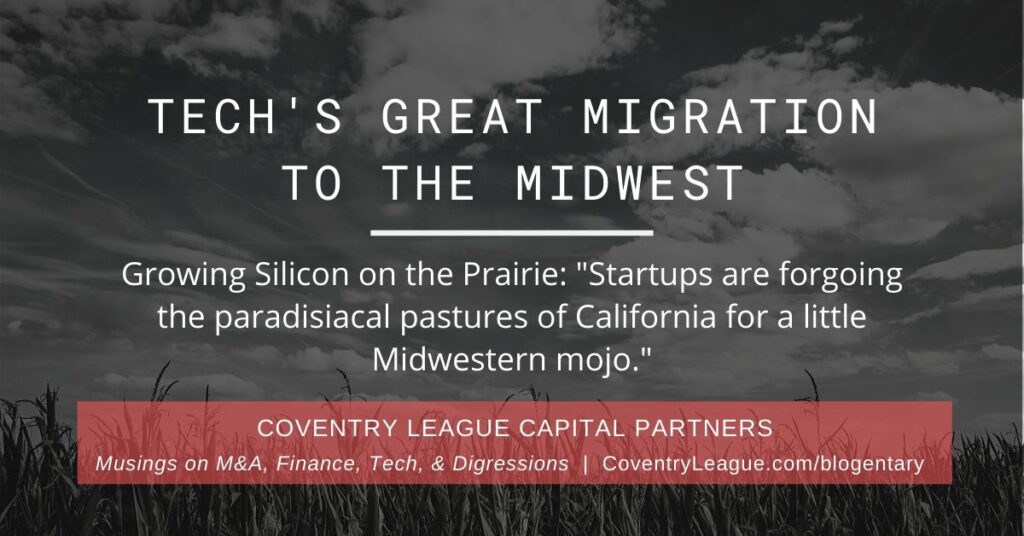 ​"Investors are flocking to Middle American cities like Omaha and Des Moines. Startups are forgoing the paradisiacal pastures of California for a little Midwestern mojo. And the "Silicon Prairie" — cornfields and all — is having a moment in the unrelenting sun."
~~The Hustle's,  "Life in the Silicon Prairie" by Zachary Crockett (June 2018)
​The Midwest is also an economic powerhouse that has traditionally been undervalued by the tech industry.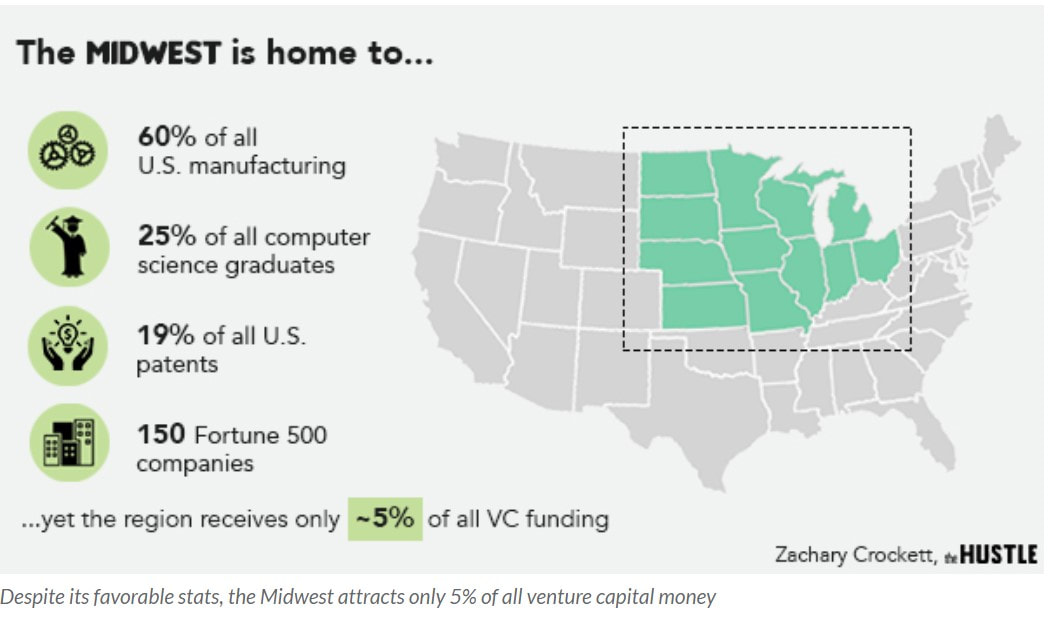 Recommended reading: