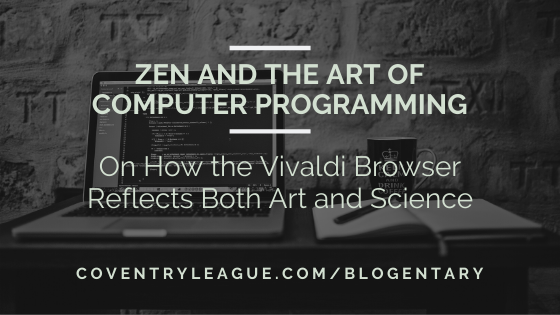 So, what do you know about Vivaldi?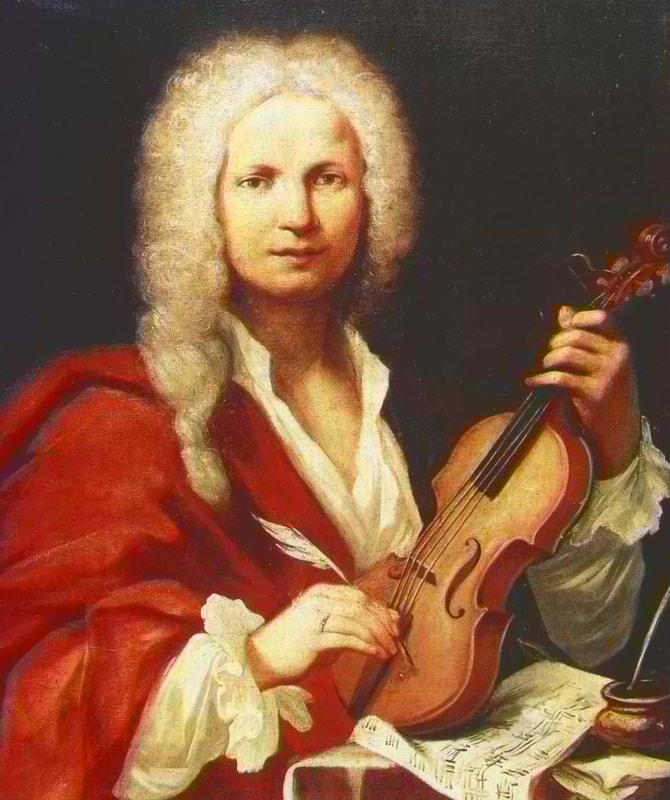 Artistic Beauty
We are certain most of you would recognize Vivaldi's music if we were to play just a few notes from The Four Seasons (Italian: Le quattro stagioni), which is a group of four violin concerti, each of which gives musical expression to a season of the year. Below is a four-minute video shared by TED-Ed that highlights the essence and underlying narrative of Four Seasons.1 TED refers to technology, entertainment, and design; Ed refers to education.
Many of Antonio Vivaldi's compositions were written for the all-female music ensemble of the Ospedale della Pietà, a home for abandoned children where Vivaldi (who had been ordained as a Catholic priest) was employed.2 Sources: Wikipedia pages.
Technology
So, how does this relate to technology? Well, just like in politics and in life, you are a free person to think and choose independently about what you say, how you live, and what products you use. Regarding the latter, you don't have to use Google's search engine, or Google's browser (Chrome), or Google's video platform (YouTube), etc.3Not that we oppose these products. After all, we chose to use YouTube to embed videos in this blog.
For browsers, we've always used more than one. Recently we've been getting more familiar with Vivaldi. The company is based in Oslo, Norway and is named after…well, you guessed it, we're sure. We learned about the browser because we were users of Opera, which is a high quality browser. Opera was acquired by a Chinese company and we have been skeptical about its ongoing quality and privacy features for obvious reasons. The good news is the former CEO and co-founder of Opera—​Jon Stephenson von Tetzchner who is from Reykjavík, Iceland—decided to start Vivaldi along with co-founder Tatsuki Tomita.
Below is a brief video from Vivaldi highlighting its features (version 2.0 from 4Q 2018). We use the most recent stable release, which is ongoing.4As of our Feb. 2020 update to this post, here are some highlights by gHacks of version 2.11.
And, here is a blurb about the browser from Wikipedia:5Note: Wikipedia continually updates its articles so the exact phrasing probably won't match our extract.
​"The browser was officially launched on April 12, 2016. The browser is aimed at staunch technologists, heavy Internet users, and previous Opera web browser users disgruntled by Opera's transition from the Presto layout engine to the Blink layout engine, which removed many popular features. Vivaldi aims to revive the old, popular features of Opera 12. The browser has gained popularity since the launch of its first technical preview. As of March 2019, Vivaldi has 1.2 million active monthly users."
A Few Vivaldi Features We Like
Cross Platform (windows, mac-OS, Linux, etc.)
Freeware
Minimalist design and user interface (UI) that may be customized
Numerous extensions via Chrome Web Store
Tab Stack and Tile functionality
Sync Bookmarks
Screen shots and notes while browsing
Speed Dial
Privacy & security6 Also, see Vivaldi's twitter update about extensions!
Summary
So, we encourage you to give Vivaldi a try for a while. It will take a month or two to appreciate its full set of features. We plan to test (again) Brave Browser, which is also minimalist and offers security and a way for users to earn money.
Of course we also use a Tor Browser, DuckDuckGo (search engine), a quality virtual private network (VPN) by ProtonVPN out of Switzerland, a Linux OS, among some other security and encryption tools that we may describe in future posts.