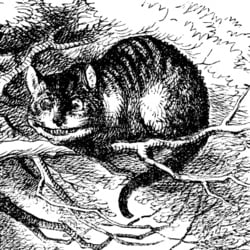 The Cheshire Cat by John Tenniel, 1866
Having worked in
structured finance
in the caverns of Wall Street, it is known that the structured finance market of CDOs and related securities can be explained and understood in a straightforward manner.
The complexity is mostly associated with the detailed mechanics of modeling and assessing risk to counterparties and investors.
Accordingly, included is a fine infographic presented by
MortgageRates
that helps illustrate the very basics of the CDO market.
Hat tip to
Felix Salmon
.